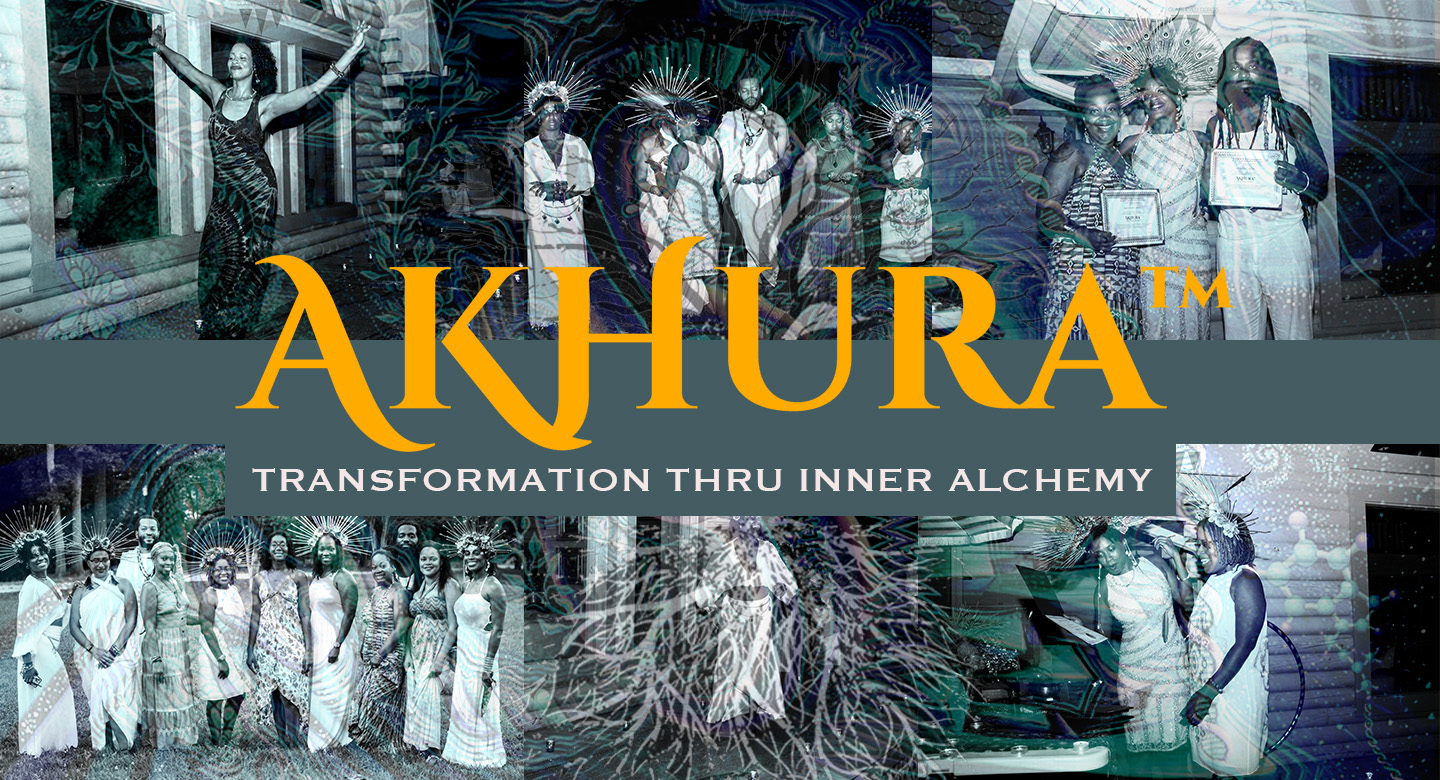 You're automatially enrolled in the AkhuRa Rites of Passage Program!!
The Rites of Passage Course is required for Practitioners to graduate from Level I and move on to Level II training. To reach your fullest human potential, as well as become a great Practitioner..personal work is a must. This course is offered thru SESA UNIVERSITY SCHOOL OF METAPHYSICS so be sure to check out the page when you can.
Congratulations to our Spring 2020 Graduates!!! Looking forward to 2021!!!
The AkhuRA Program provides tools for healing, empowerment, intimacy, and manifestation. We specialize in Elemental Healing, Energy Medicine, Holistic Health, Sacred Sexuality & Sexual Science, and the Art of Active & Shamanistic "Tantra".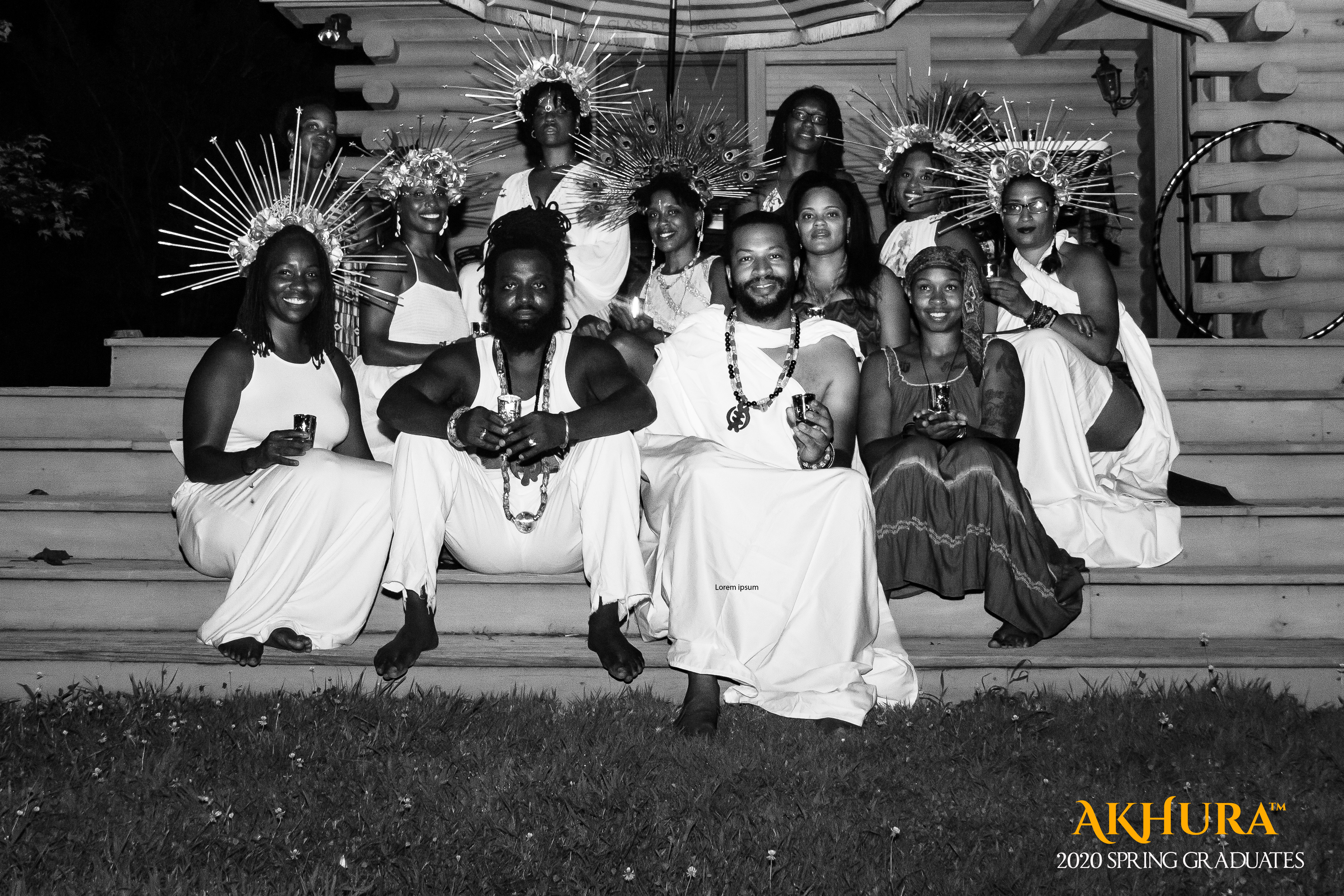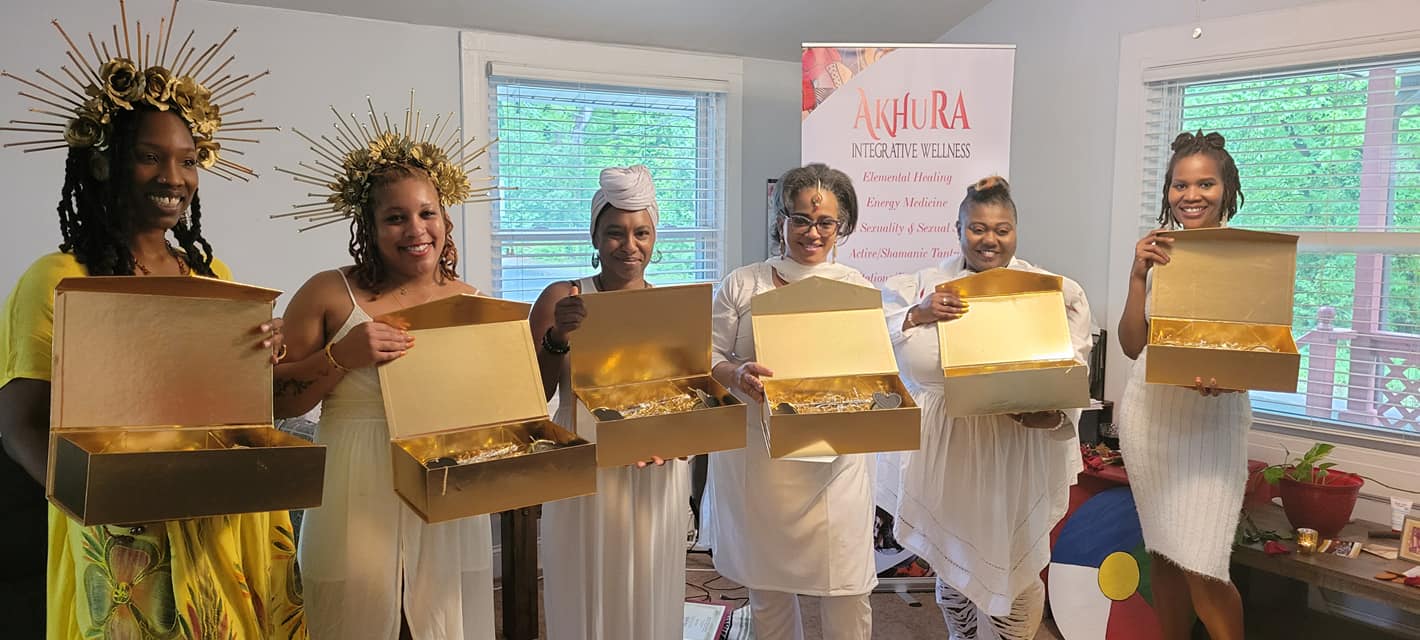 Congratulations to our FALL 2020 Graduates!!! Looking forward to Spring 2021!!!
What Kind of Growth Do You Seek?
Register ANYTIME and join us on our LIVE MONTHLY meetings, schedule your one on one, and/or join us for our meet ups/retreats.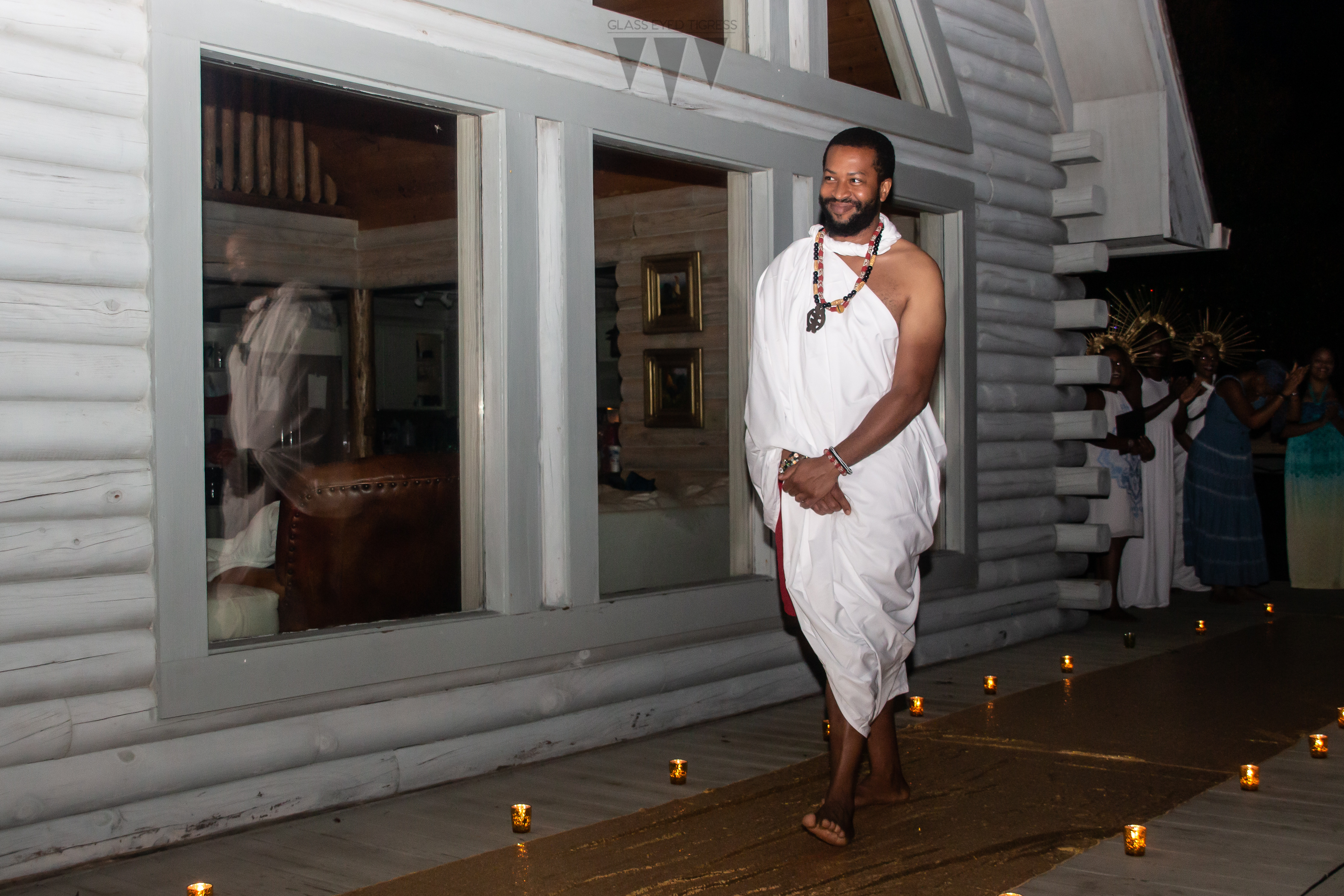 Personal Growth - Mind, Body, Spirit, Soul Purpose
Whereever in life you seek transformation, this space offers the education, tools, and opportunities for your healing, awakening, and expansion. Through our Rites of Passage Program, you will be equipped with tools to help yourself while you're in service to others.
Our live classes and meetups are an opportunity for you to have a safe and supportive space as well as receive the healing modalities that our practitioners are learning. Homework assignments are also included. For the best outcome please complete them. Completion of assignments and active participation is required for Graduation ceremony.
Be open to this process, you never know what you will discover about yourself...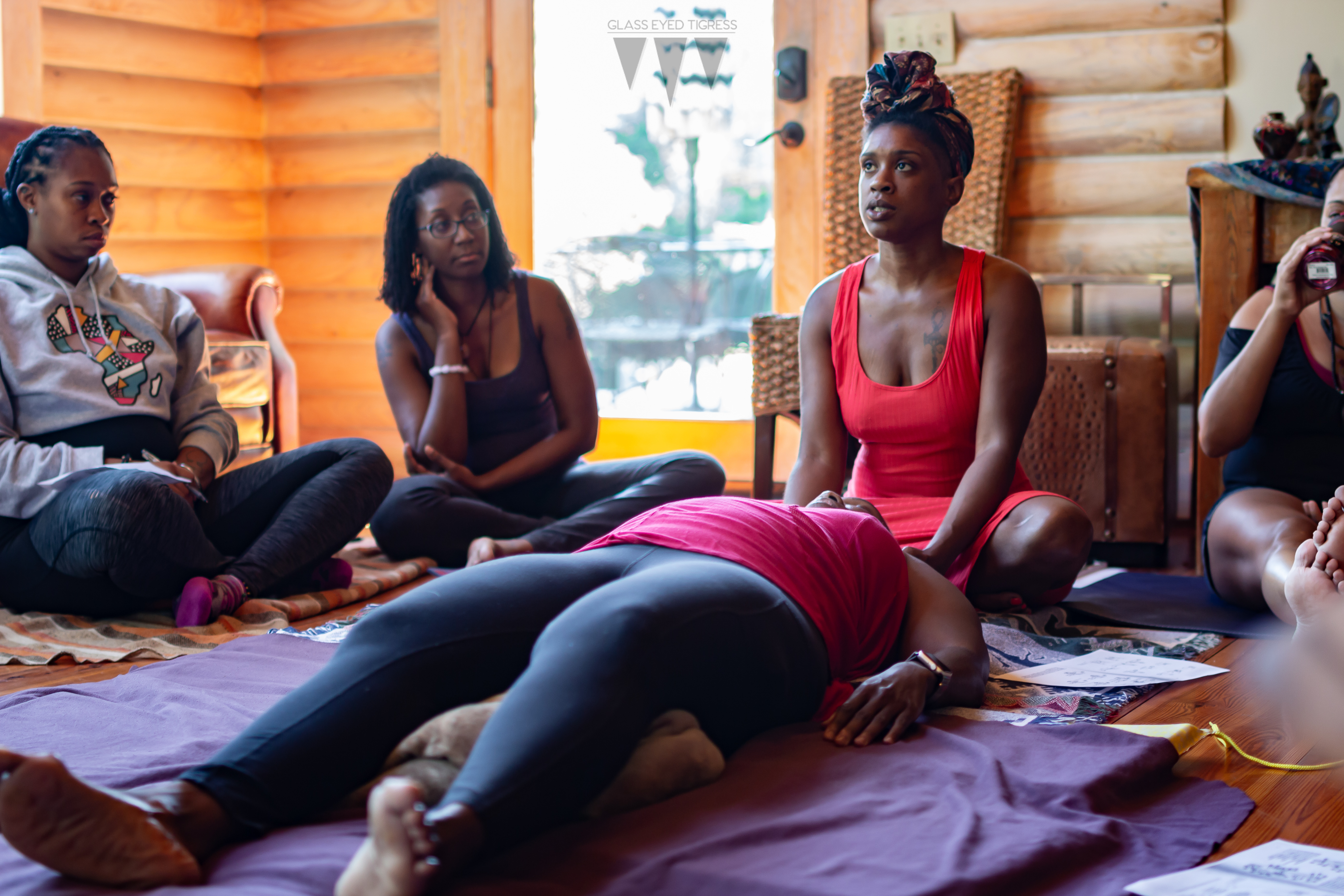 Professional Growth - Mindset, Tools, WillPower
Do you desire to help others? Maybe you already have a practice and what to expand your services. Practitioners are required to complete all modules, complete homework, attend live classes and extended learning sessions for interactive practice. While alot of your foundation can be taught online, the absolute most impactful learning comes from hands on practice and in person experience.
Practitioners will have separate meetings and classes to graduate as an
AkhuRA Practitioner.
NOTE: Your personal growth is just as important. Practitioner graduation is not only the ability to complete lessons, tasks, and assignments. This process also involves the evolution of your growth and the consideration of the AkhuRA community. Integrity is a big part of this work and to be clear, while your assignments are considered for graduation so is your integrity and upholding the moral and standard of this work.
As a Practitioner this journey includes you learning and practicing with the concept of "The Three Treasures"
"Chi" - refers life force energy and the breath. Here is where we focus on the modalities of Sekhem Healing (Kemetic Reiki)
"Shen" - spirit or consciousness. Many of us came into this work, or are interested because we are "natural healers." While there are many systems of energy healing that exists, AkhuRa takes pride in helping those who do not have a name to their practice, refine and expand its power. On this journey you will tap into the medicine that your ancestors have as well as the many gifts that spirit has
"Ching"- Sexual Energy is said to be the most powerful of the treasures. Through the wisdom and practice of sexual science and sacred sexuality, we will explore some modalities of Tantric Healing.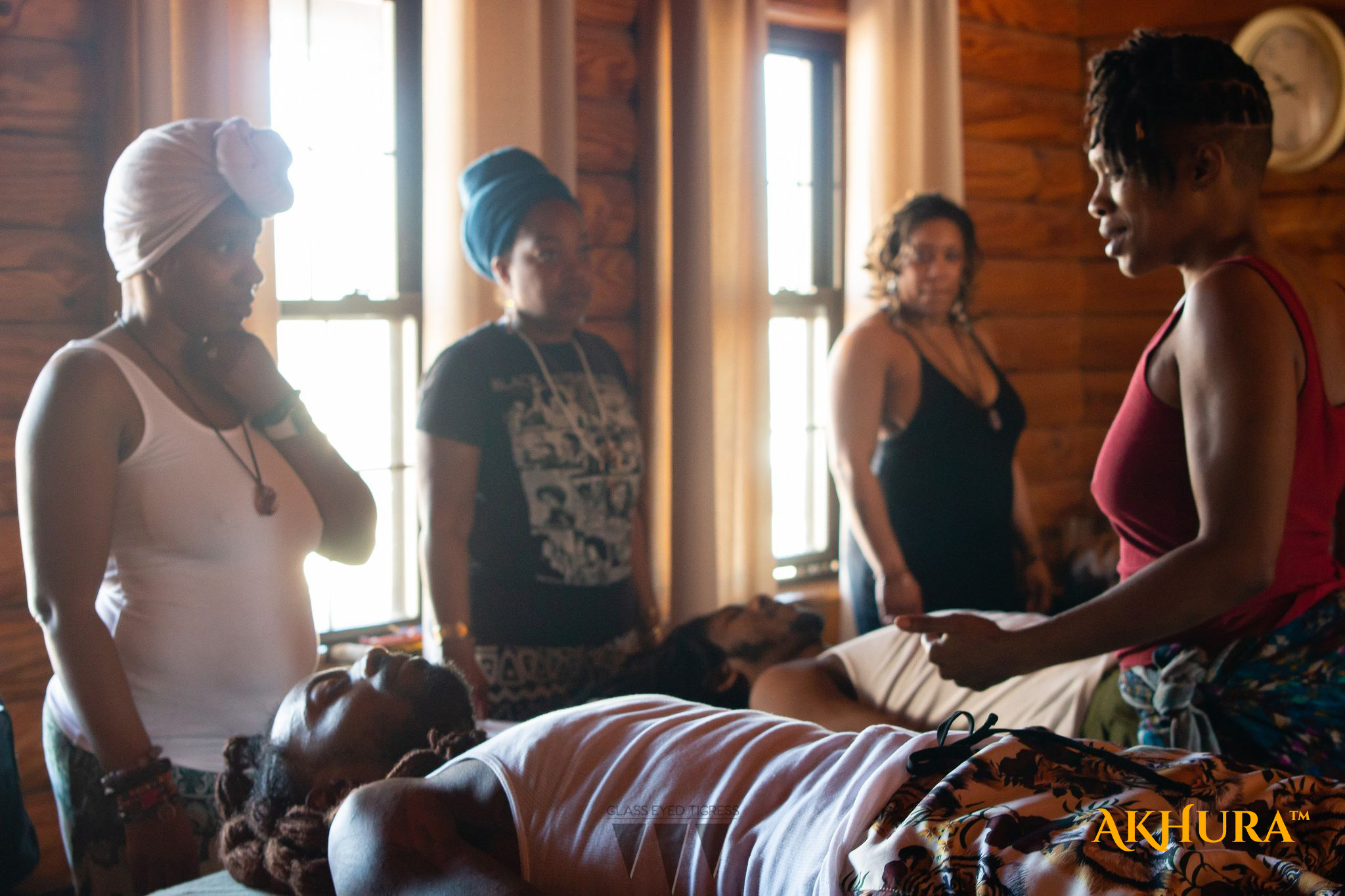 SACRED SEXUALITY & SEXUAL SCIENCE
The 7 Sciences of Sex are explored in 2 parts. In this first level we focus on using the healing power of sexual energy for Neurological Development, Regeneration, and Sensuality/Intimacy. For those who move to Apprenticeship these particular topics will be explored more in addition to the other 4 sexual sciences.
Some of our lessons do involve mature nudity.
Modalities Include:
Tantric Touch
Hands On Energy Circulation
Heart Opening/Connection
Adwode (Yoni) Massage
Barima ( Lingam Massage)
Intro to Genital Reflexology and Mapping
The elements of Air Earth Fire and Water is apart of EVERY healing system on the planet.
The modalities practiced in this system can also be considered "shamanic" or "indigenous".
Each element has a specific lessons, messages, and responsibility. We learn specific practices that help us align ourselves to the universal as balance the elemental functions within.
"Earth My Body, Water My Blood, Air My Breath, and Fire Spirit" - Medicine Songs
Elementals are also considered to be forces in the universe that are responsible for what has created our reality.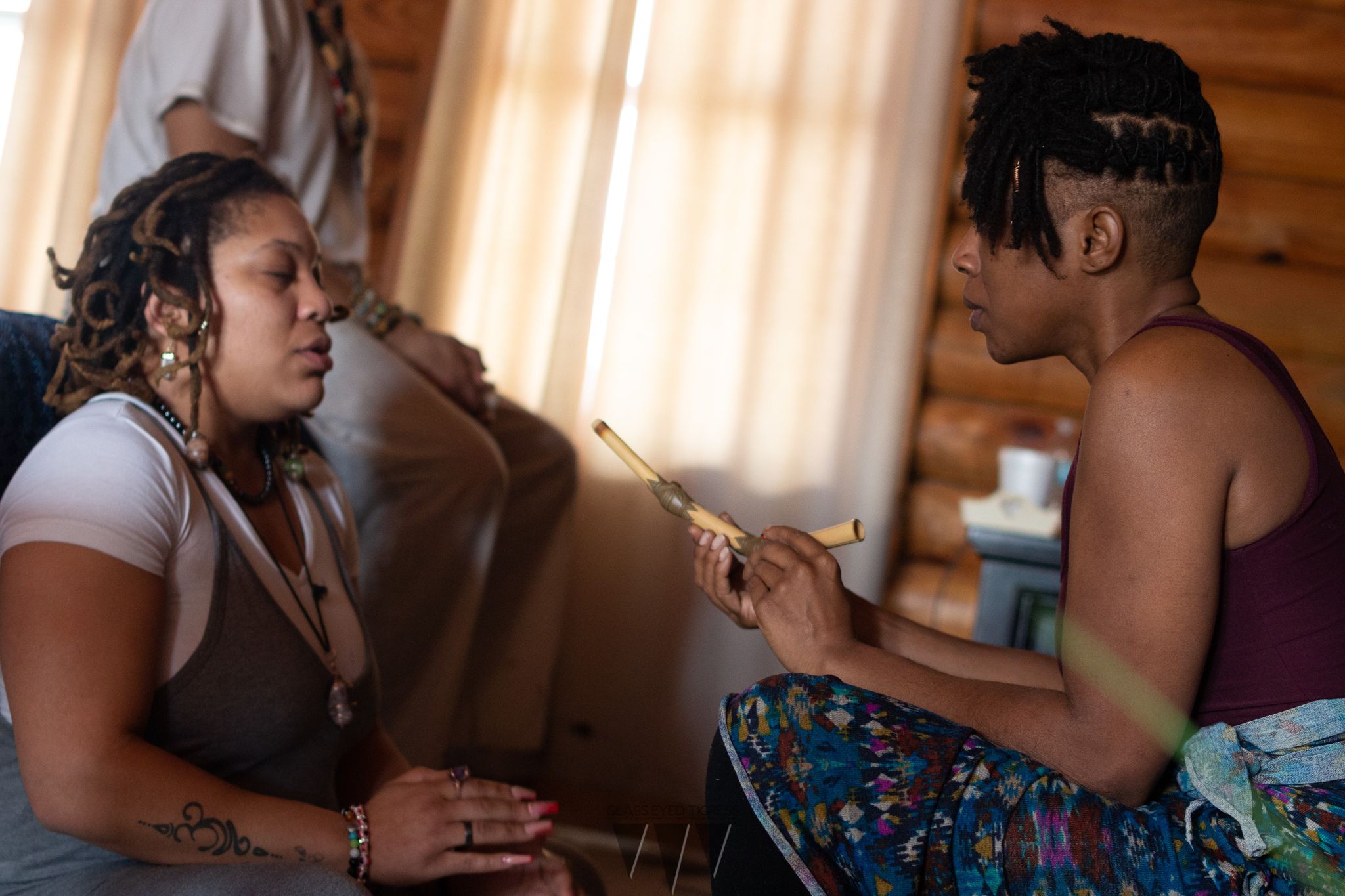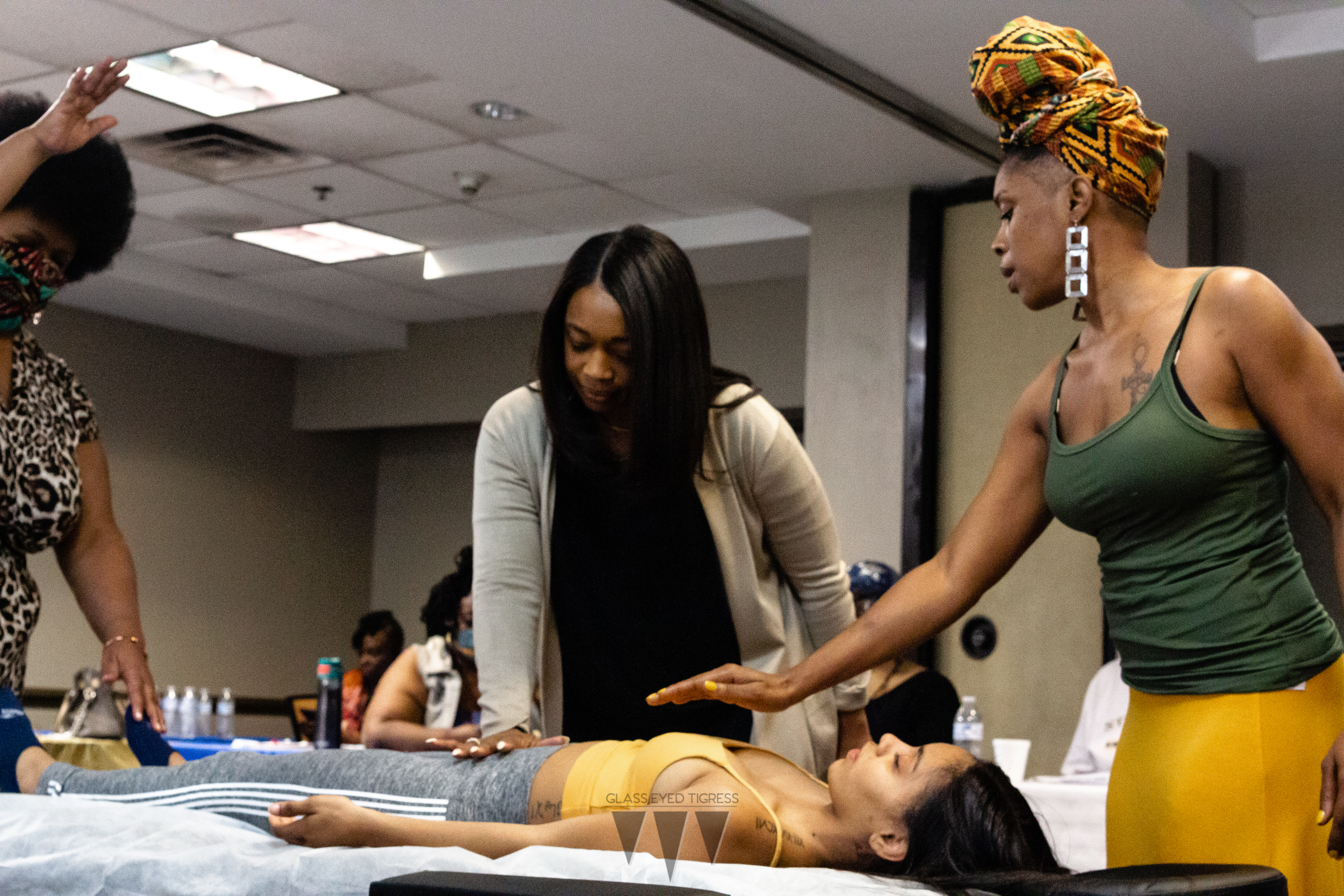 Active/Shamanic Tantra
What is Active Tantra? In this LEVEL I course Practitioners begin to understand the different systems in the body and how to work with them in order to reach a desired result. Active, refers to working with the intention to have a specific outcome by working with specific combinations in the body.
Shamanic Tantra is the next step beyond active. While Level I starts you off on a solid foundation..Apprenticeship is where most of the work in Shamanic Tantra is focused.
HOW LONG IS THIS COURSE...
Funny you should ask. To be honest...this is all at your pace. There is no way I can put a time limit on your growth. For those here for Personal Growth, as long as you have completed the required work and participated in one of our healing ceremonies...you will graduate as a Rites of Passage participant.
Practitioners the same applies, along with personal growth and assignments, the ability to show competency and execution in the required material and modalities, along with consideration from your peers you will graduate as a Practitioner. Graduation Retreats are held twice a year. APRIL AND OCTOBER
It's important to be clear on this. Just because you paid for the program does not guarantee that you will receive a Practitioners certificate.
Practitioners are required to attend live online meetings, in person meetings, and/or one on ones. It's is very important that I and your peers are familiar with who you are. It is important that I and your peers can attest for your integrity and your growth.
I look forward to having you in this course!!!
When the Men Show Up...
AkhuRa works with hands on and hands off modalities systems where women work on women, men can work on men, women can work on men, and men can on women.
The training of sacred sexual and tantric healing requires practices and modalities where both men and women feel safe. It's important for men and women to know the power of each others contribution.
There Was a Secret That Most Societies Keep Hidden From History.
Temple Priestesses were women who trained in many different healing systems. They all came together to create the much needed healing and change in their communities. Along with astrology, herbal medicine, and energy, being trained in sacred sexuality and sexual science as been a great rewarding. The art of sensuality, sexuality, pleasure etc. was not for the mere purpose of having lots of orgasms. We knew that sexual energy was a powerful force and it was sacred. We were trained to learn the arts and teach others to use it as a path to spiritual, physical, mental, and emotional health.
We existed to keep one of the most powerful human acts, SEX, sacred and respected.
The AhKuRa Practitioners Program includes:
18hrs of Pre Recorded videos
8 Online Modules
8 Live Local (Charlotte, NC) and Online Classes (via Zoom)
Class Reference Guide
Lifetime Access To Course Material
ENTRY INTO RITES OF PASSAGE PROGRAM. Program Must be completed to Advance to Level II certification as a Holistic Health Practitioner
Sneek Peak of Course Curriculum (8 Modules Total)
Journey Through the Body is one of the healing modalities you will experience and learn in this course.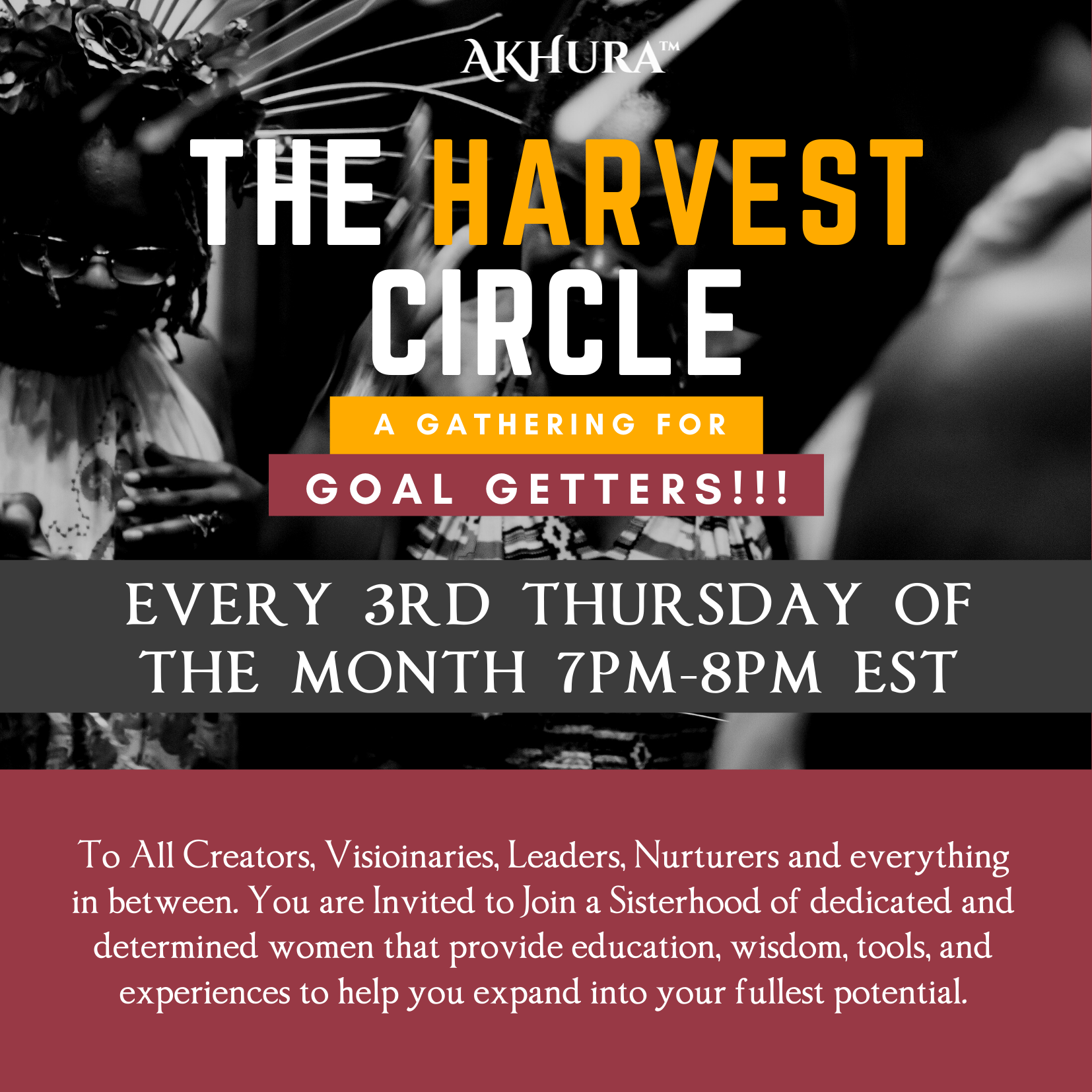 2021 IS THE YEAR OF EXPANSION
Join our friends and the AkhuRa tribe in our monthly empowerment sessions. Send us an email Titled "Harvest Circle" and we'll shoot you the link.
Hi, I'm Riziki Zafira
I practice The Arts of Active & Shamanic Tantra and consider myself a Transformation Guide. My work is a combination of Sensual Arts, Herbal Medicine, Cosmology, Energy Healing, Mental/Behavioral Health, and Bodywork.
My training and experience:
I am a Level 3 Graduate of the Grand Trine Tantra System created by Yao Morris,
Master Level (Attuned) Usui Reiki 3 Practitioner and re-attuned in levels 1 and 2 via Ashakti Wellness & Yoga.
Certified Yoni Steam Practitioner (Love My Womb Academy)
I travel local and abroad to continue my studies in the shamanic practices and herbal/plant medicine.
My areas of focus are trauma release, changing belief systems, emotional intelligence, masculine and feminine reproductive health, energy medicine, sacred sexuality and sexual science, and life purpose alignment.
As a Transformation Guide & Empowerment coach, my mission is to offer tools, services, and experiences that contributes to the enhancement of your WHOLE life. Through my journey I have embraced that I am here to do many things, and my services, projects, businesses, etc are a reflection of that.
+ Creator of AhKuRa™
+ President of Sesa University
+ Co-Founder Black Tantra Group™
+ CEO of Natures Crown International™
+ Creator of the 8th House (Collective)
Aside from healing works, I love to travel and I look forward to hosting retreats outside of the country. Food is my second best friend, and dancing, oh my goodness honey put on some Reggae or Afrobeats and ya'll better watch out!!! I strongly believe everyone has a purpose here and now that I understand mine I get the absolute pleasure of helping others do the same.